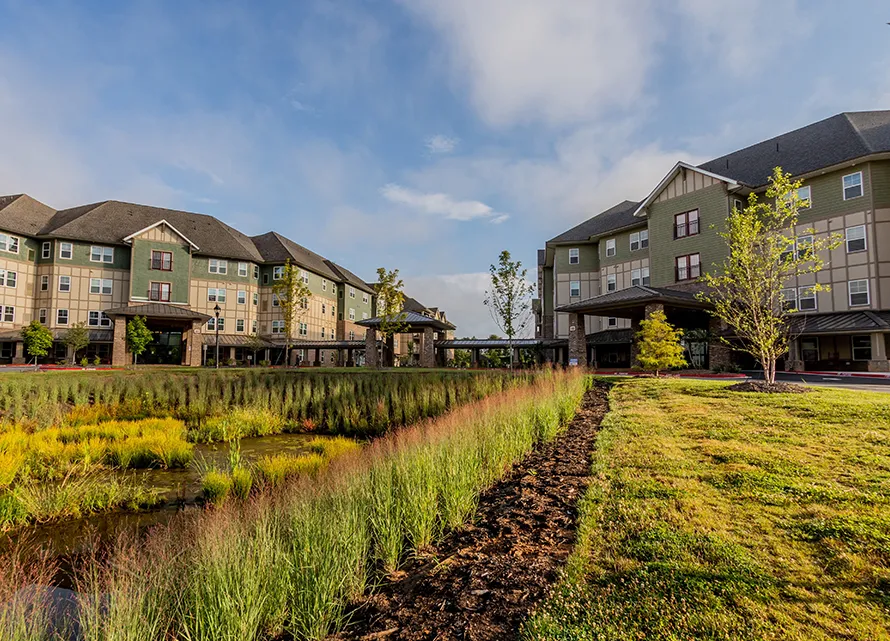 Making an Impact in the Community
Though Givens Communities owns and operates two successful Life Plan Communities, we recognized the great, but often overlooked, need for housing, support, and services for low- and middle-income seniors in the Asheville area. This recognition evolved into action and launched plans to create Givens Gerber Park.   
In 2016, the Duke Endowment awarded Givens Communities with a $4 million grant to support housing for seniors in Asheville, North Carolina. This $4 million grant, along with an earlier $700,000 grant from the Endowment (December 2014) and additional federal and state funding, enabled Givens to construct Givens Gerber Park, an affordable senior living community in south Asheville for both middle-income and low-income seniors. Providing quality housing for these underserved seniors has met a crucial need and serves as a model that can be replicated across the nation. This significant impact in our community was driven forward by the visionary leadership of Ken Partin, Givens former CEO who served 40 years before retiring in 2021. Partin felt passionate about providing services for all. Part of his legacy is an Innovation Fund to find ways to leverage new technology resources to continue expanding Givens services throughout the region.