Campus Services
Providing our community residents with support that enhances their daily living is our priority. As Givens relieves the burdens of home maintenance, grounds, and even housekeeping and transportation in some communities, residents are free to pursue the interests that invigorate their lives. Depending on the campus, residents can obtain life-enriching social, wellness, and health services as well. The services vary from campus to campus, but the impact remains consistent throughout–improving quality of life.
The following are some of the available services, though offerings vary by campus:
Assisted Living
Short-Term Rehab
Skilled Nursing
Groundskeeping
Housekeeping
Social Services
Wellness Coaching
Outpatient Therapy
Transportation
Home Care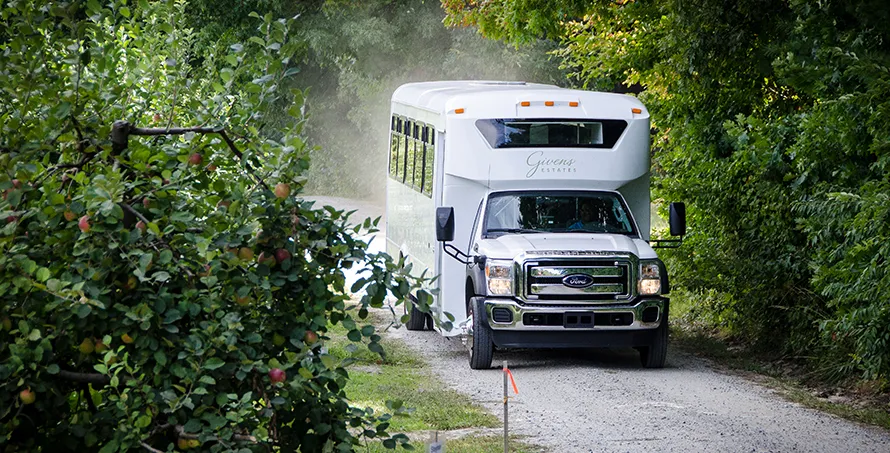 Home Care Services
Our licensed Home Care program offers a variety of person-centered services to help you maintain independence, including in-home aide, companionship, respite and nursing care in the comfort of your home. From nursing support to household assistance, we can tailor this cost-effective program to meet your needs.
We always put your comfort and safety first by helping around the house with household tasks like ironing, laundry, shopping, meal prep, and many other non-medical tasks. If you have a more complex need, we also have nurses that can empower you to live well at home.
If you are a resident at Givens Estates or Givens Highland Farms, our dedicated team can help remove some of the hassles, stresses, and worries from residents' lives and free them to enjoy daily living. To initiate services, a licensed nurse will conduct an initial (and ongoing) assessment to determine the plan of care. Home Care services are billed at an hourly rate and paid for out-of-pocket. Long-term care insurance plans may contribute.
Home Care clients are also welcomed to visit us in the on-site Clinic for scheduled appointments or have services in the comfort of their homes.
Independent Care Services (No Charge) 
On-Site Wellness Clinic 

Emergency call follow-up 

Post hospitalization check-up 

Pendant battery change
Home Care Services (Billed at hourly rate) 
Support with Activities of Daily Living (e.g., dressing, grooming, feeding, bathing, transferring, toileting, medication reminders, vital sign readings)    

Daily weights 

Transportation arrangements  

Family conference calls  

Local shopping   

Caring for pets   

Companionship    

Meal preparation   

Light housekeeping 

Laundry    

Closet organization   

Home decorating   

Assistance with paperwork for pre-operative / diagnostic procedures  

Errands   

Other services as requested and agreed upon