Campus Services
Providing our community residents with support that enhances their daily living is our priority. As Givens relieves the burdens of home maintenance, grounds, and even housekeeping and transportation in some communities, residents are free to pursue the interests that invigorate their lives. Depending on the campus, residents can obtain life-enriching social, wellness, and health services as well. The services vary from campus to campus, but the impact remains consistent throughout–improving quality of life.
The following are some of the available services, though offerings vary by campus:
Assisted Living
Short-Term Rehab
Skilled Nursing
Groundskeeping
Housekeeping
Social Services
Wellness Coaching
Outpatient Therapy
Transportation
Home Care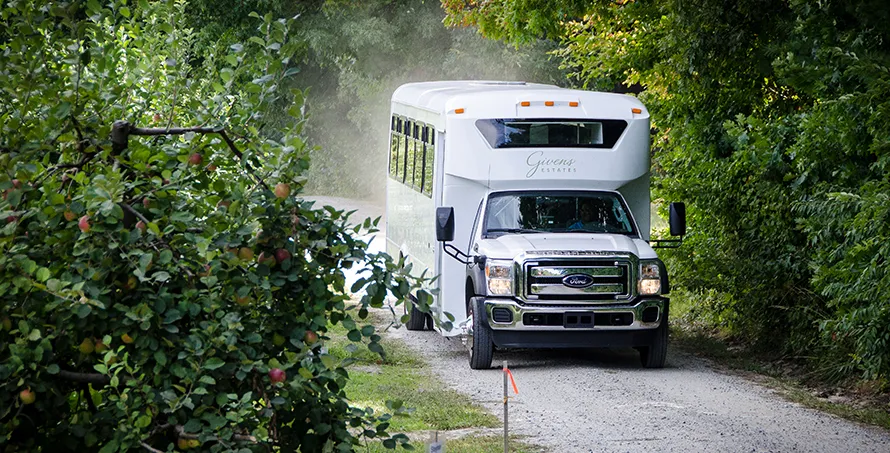 In-Home Services
In-home services in our Life Plan Communities encourage independence for as long as possible. If you are a resident at Givens Estates or Givens Highland Farms, we can help lighten the load if you are recuperating from an illness, need regular help in the home, or desire a little extra support. Our trained and compassionate team will step in to help tend to your needs, with a variety of support including shopping and errand running, pet care, laundry, meal preparation, transportation, or help with personal care. In-home services remove some of the hassles, stresses, and worries from residents' lives and free them to enjoy daily living. For residents in our affordable communities, Resident Services Coordinators connect residents with the outside support and services they need to help them maintain their independence.
Givens' mission to improve lives guides our strategic planning. We are continually exploring new approaches to better the lives of older adults throughout Western North Carolina.